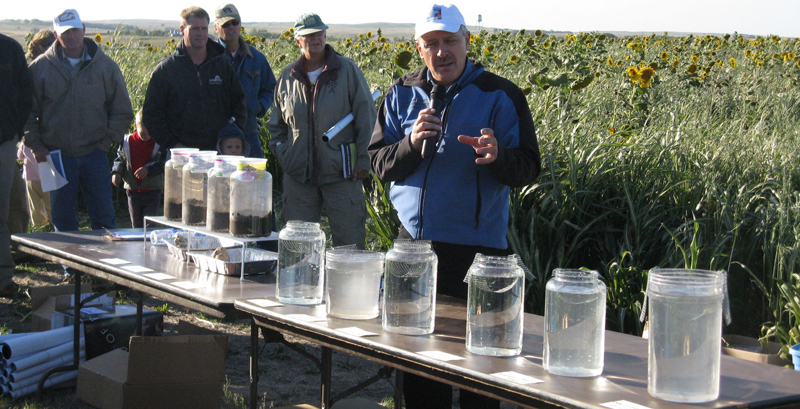 The Land Stewardship Project supports the kind of practical science that can help farmers develop environmentally and economically sustainable systems of food and fiber production. Citizen-based science that takes a holistic approach to helping balance production with stewardship is already creating some exciting innovations in agriculture:
• The Monitoring Tool Box is a comprehensive resource for farmers and other land managers who want to monitor the impacts of various land uses on everything from water quality to a family's quality of life.
• Our Multiple Benefits of Agriculture page describes how sustainable farming systems can produce various public goods. This page includes fact sheets, scientific papers, articles and reports.
• The Farm as Natural Habitat: Reconnecting Food Systems with Ecosystems is a groundbreaking book co-edited by LSP's Dana Jackson on restoring a relationship between farming and the natural world that improves the sustainability of both.
• The Chippewa 10% Project is a partnership between the Land Stewardship project and the Chippewa River Watershed Project. In one watershed in western Minnesota, we are working to find ways of making farming systems based on perennial plant systems pay off environmentally and economically for farmers and the communities they live in.