The farmers of the Monitoring Team found that effective monitoring is aided by:
a shared long-term vision or goal for our farm and family;
general awareness of one's environment as well as one's place in the environment;
habits or practices that enhance observation skills; and
well-organized and thorough documentation of thoughts, measurements and observations.
Keeping track of your thoughts and observations helps you in two ways. First, it enables you to establish a baseline of information to see the status of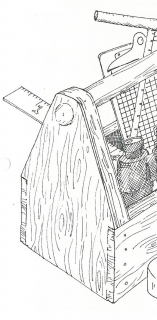 things at the onset of monitoring. Future events and observations are then checked against this baseline. Second, documenting monitoring activities allows you to capture thoughts or observations as a "snapshot in time" so you do not have to rely on memory.
Review the suggestions in this chapter carefully, then try those that most fit your style and your farm. You may even find that you already use many of the
ideas presented. Also, feel free to modify things as needed and occasionally refer back to the material for fresh ideas and inspiration.