The Biological, Financial and Social Monitoring Project was convened in 1993 by the Land Stewardship Project and involved the Minnesota Institute for Sustainable Agriculture, the Sustainable Farming Association of Minnesota, participating agencies and individuals. In the early 1990s, several farmers connected with the Land Stewardship Project began talking with each other about changes they were making on their farms. These changes stemmed from the farmers' use of a more holistic, or whole farm, approach to farm management and centered around managed rotational grazing.
The farmers' discussions with each other included questions about monitoring, such as: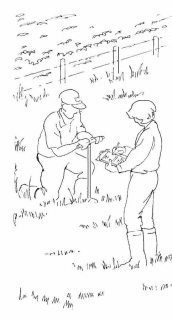 • How do we measure progress in meeting goals like reducing erosion or making our farms a welcoming place for people and wildlife?
• We think our management changes are having positive effects on the environment. What kinds of things do we check for to make sure they really are beneficial?
• Are there ways to monitor farm profitability that take into account benefits to our rural communities?
Behind these questions was the fact that typical ways of monitoring the success of a farm tended to look only at productivity and profitability. The tools for looking at the whole picture of a farm were not readily available.
The farmers then invited various resource specialists into the discussions to talk about possible whole farm monitoring tools. The initiative called the Biological, Financial and Social Monitoring Project—referred to as "the Monitoring Project"—grew out of these joint discussions. The Monitoring Tool Box resulting from these discussions.