This is the second in a three-part series titled, "Farming on Stolen Land." These three episodes were developed by LSP staff member Elizabeth Makarewicz as a guide to exploring issues of native land justice and equity in Minnesota's food system. This episode offers a peek into the life of Dakota tribal member and activist, Carly Badheart Bull. Carly is a scholar of the Dakota language and, along with her twin sister, Kate Beane, has led a campaign to return the original Dakota name to an historically significant body of water, Bde Maka Ska.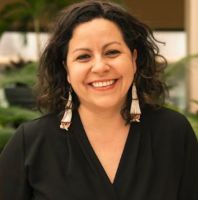 Additional Resources:
• The Land Stewardship Project's statement regarding the renaming of Minneapolis' largest lake, "Bde Maka Ska"
• This American Life's "Little War on the Prairie"