How a Safety Net Became a Farm Policy Disaster
In 2014, the Land Stewardship Project undertook an extensive examination of the impacts of federally subsidized crop insurance, which in recent years has grown to be the biggest government-subsidized agriculture program in the United States. Launched in 1938 as a basic safety net for farmers, crop insurance is now a major source of income for some of the largest crop insurance corporations in the country. It is also a key driver of the concentration of farmland ownership. LSP staff and members combed through government statistics, pored over county-level data and interviewed farmers throughout Minnesota.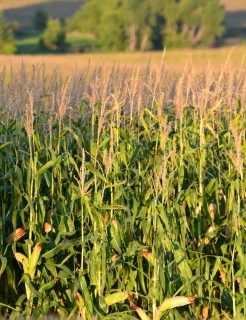 We learned that:
Federally subsidized crop insurance virtually guarantees large profits for corporate insurance companies, whose interests powerfully shape the program.
Among farmers, the vast majority of the financial benefits of crop insurance are captured by a small minority of producers. The largest crop operations receive the lion's share of crop insurance premium subsidies and insurance payouts.
The manner in which crop insurance is structured and administered puts beginning farmers at a severe disadvantage by 1) inflating rental rates and land prices and 2) placing them in a position of being viewed by lenders as "high risk" producers.
Crop insurance is a major vehicle for using public funds to concentrate agricultural wealth in this country. This consolidation increases economic and environmental risk faced by many agricultural communities by decreasing access to land, degrading rural housing and farm infrastructure, and causing long-term damage to our soil, water and wildlife.
In short, a program that started out simply as a way for farmers to ride out the droughts, floods, pest infestations and other hardships nature tosses their way has quietly been transformed into one of the biggest drivers of how crop farming is carried out in this country. The result is bad news for our communities, the land, our economy and our country. Major reform is required.
LSP has compiled its analysis into a series of three white papers: