The source of the Land Stewardship Project's power and creativity comes from organizing people who are directly affected by the issues we work on. We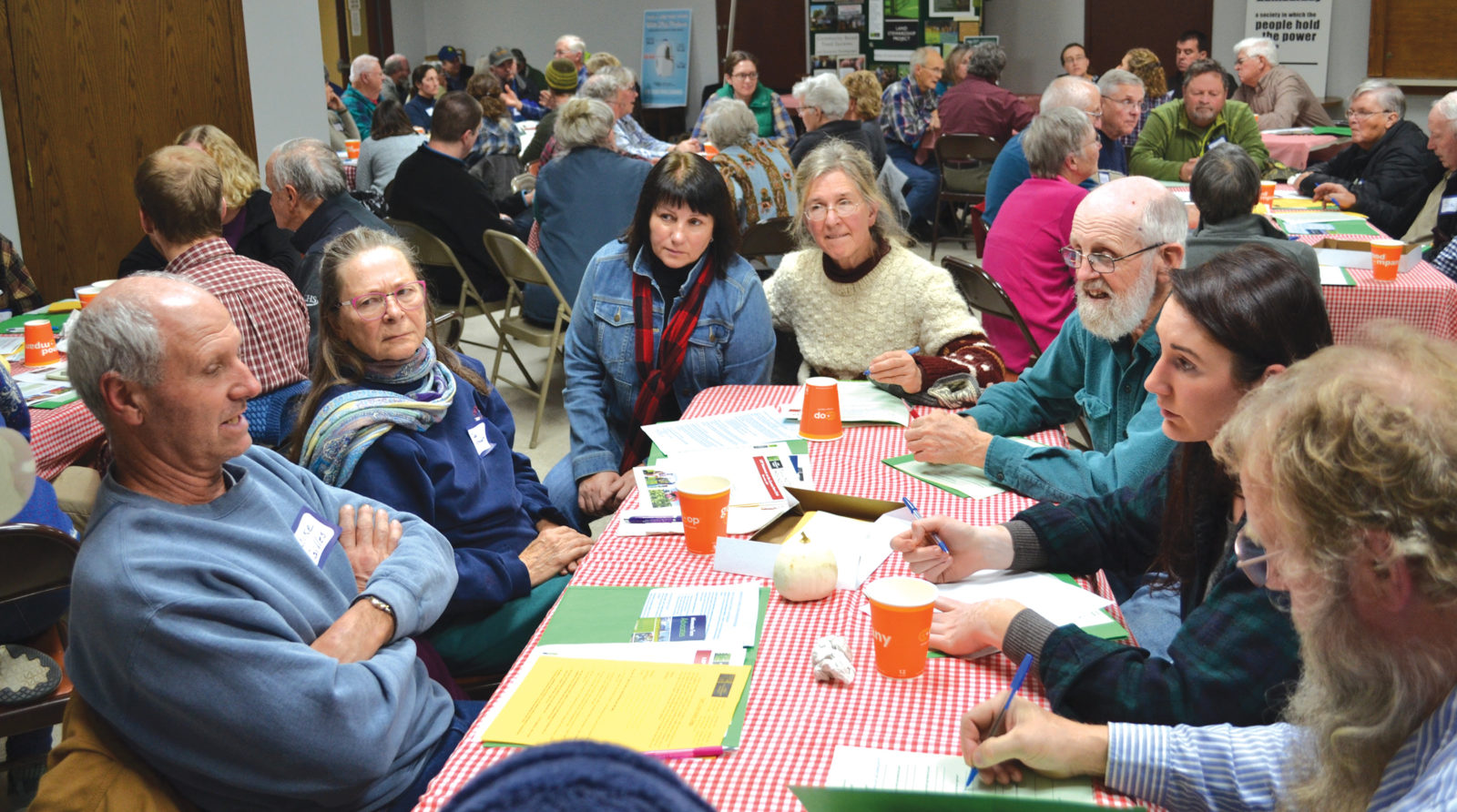 know that when people are organized and aligned in their values, people win.
LSP seeks to build power and leaders from the ground up, and that starts with our supporters and members. We are currently in the midst of implementing our five-year plan, which calls for increasing our number of supporters and members in order to create deep and lasting change in our food and farming system.
• Current Supporters → 46,010
• By 2024 → 70,000 supporters
• Current Memberships → 4,382
• Goal by 2024 → 7,500 dues-paying members
How Do We Do This?
• Peer education
• Workshops & events
• Action alerts that empower supporters to contact their elected officials
• Digital engagement through the web and social media
• Member-to-member drives
• Engaging rural youth as the next generation of change-makers on the land
• Supporting member-led organizing in communities across the Upper Midwest on issues related to factory farm fights, racial justice advocacy,
policy reform, and more
• Fostering community and connection among LSP members and supporters through events, meetings, workshops, and trainings