The Land Stewardship Project's power is in our members. Developing our members to lead our campaigns, be leaders in their communities, and publicly act on our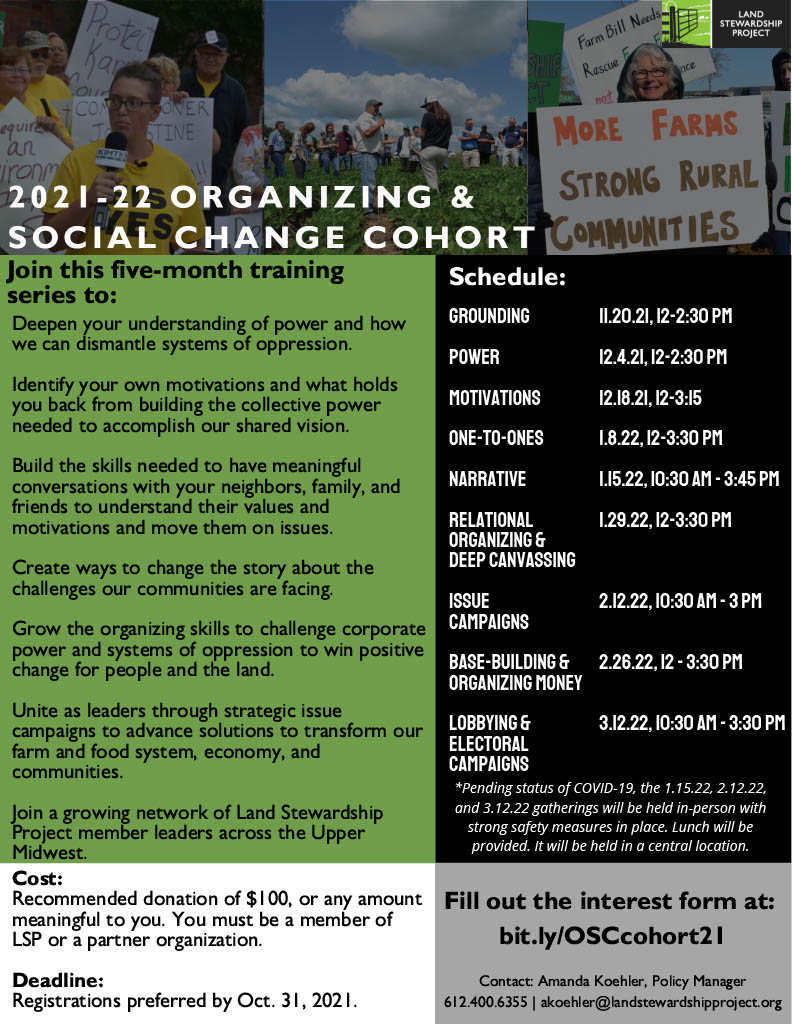 shared values is essential to realizing our vision for people and the land.
The Policy Department holds an annual Organizing & Social Change Cohort. To learn about the 2021-22 cohort, view our flyer here or click on the image to the right. If you're interested in joining, you can fill out the interest form here or contact LSP's Amanda Koehler via e-mail or at 612-400-6355.
Leadership Trainings
We also hold member leadership trainings at least once per month. Check out our events calendar for details on upcoming trainings. If you're interested in being a leader at LSP, please reach out to Koehler.
Click Here to Get Involved with LSP Leadership Training