State legislatures and administrations set policy and allocate resources that make a big difference to how the land is cared for, the prosperity of our communities, and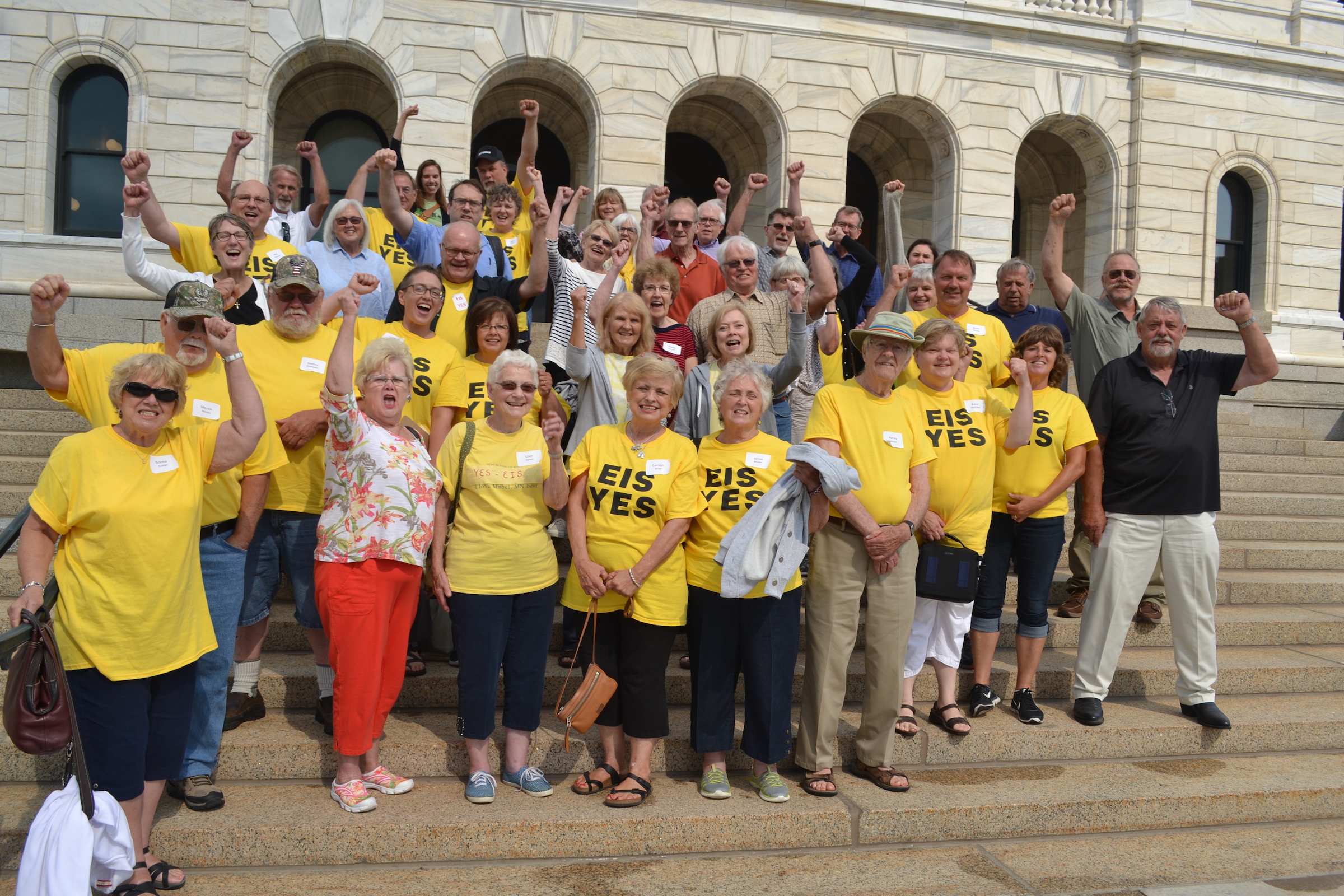 the health of our democracy. Unfortunately, lobbyists representing big agribusiness and corporate interests too often run the show, claiming to speak on behalf of Minnesotans. They seek to dominate state budgets, re-write the rules in their favor, and diminish our voices. To make our vision for Minnesota a reality, we need to defend against these attacks while advancing policies and investments that reflect our values. Doing so requires all of us to come together, make our voices heard, and act in solidarity. Join us in making Minnesota a state where people and the land come first!
MN Farm, Food & Climate Funding in 2023:
During the recently adjourned session of the Minnesota Legislature, LSP and its allies won record funding for public programs that support farmers, conservation, and community food systems, among other things. We are now pivoting to the implementation stage to ensure these dollars and programs serve our members, as well as other small- and mid-sized farmers and processors, farmworkers, processing workers, food businesses, farmers' markets, and local governments, as best as possible. For a detailed list of funding that's available and how to apply, click here.
LSP State Policy in Action:
• 2021 Legislative Session Wrap-Up: Good News for Soil Health, Local Foods, Emerging Farmers — Bad News for Healthcare
• 2021 Legislative Priorities: Dairy Farming, Financial Crisis, Soil Health, Regional Food Systems, Healthcare
• LSP Member Statement: A Vision for Rural Minnesota
• Pulling Together, Moving Forward: LSP Member Statement on the Current Farm Crisis
• LSP Commentary: "Economic justice, for people and the land: A legislative agenda to heal land and people" (Minnesota Reformer, 2/9/21)
Click here to sign up for the latest state policy updates and ways to take action.