Webinar Series Offers a Chance to Connect with African Farmers
We are in a moment in the Upper Midwest where African farmers and gardeners, many of whom have farmed in their own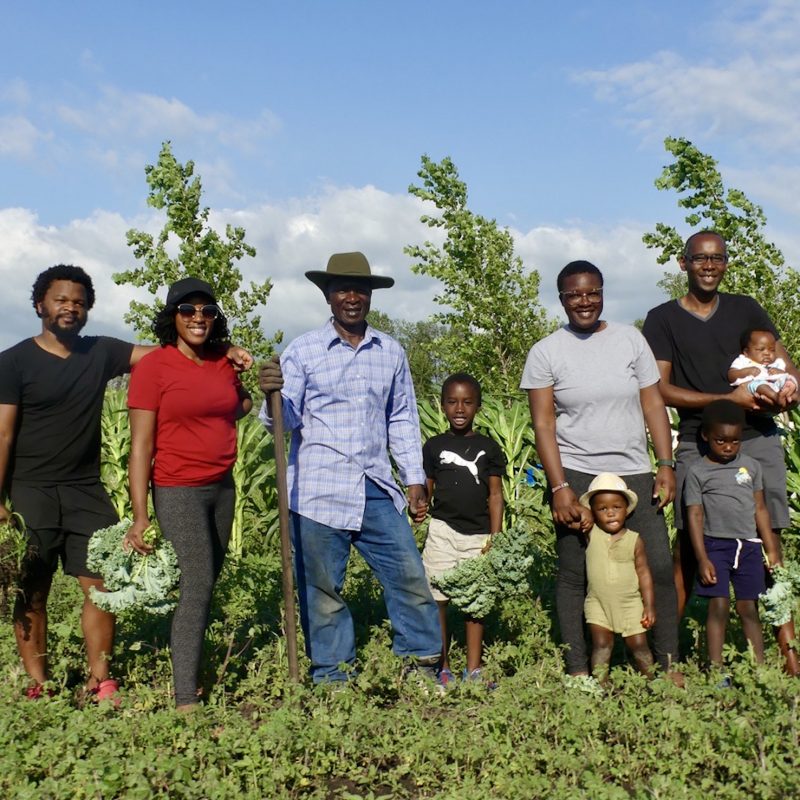 countries and have been growing in community garden plots here, didn't believe or know that they could be farming on a larger scale. Now they are organizing and obtaining practical and financial training to aid in finding land and developing business models that will let them farm collectively in a community (e.g. cooperatives).
We want to make sure that landowners KNOW about these skilled farmers and the work they are doing to provide food to their communities and beyond. They are seeking training in order to farm as a business and want to develop relationships with landowners in order to obtain land access. We also want the wider community to learn about these groups of farmers and think about how they can support African local food producers where they live.
We know that this is a community-building process, and this series offers one way to start. We encourage people to join us for the entire series in order to build strong relationships with other participants! Here are the four sessions that we are planning:
#1) May 17, 5:30 p.m.-7 p.m.: This webinar will feature African community leaders in the Upper Midwest talking about their values and farming dreams. This is a chance to start learning about African immigrant farmers and where they are gathering.
Online: open to everyone, Upper Midwest focus.
Individual presentations from regional farming community leaders.
 Small groups for geographic regions where landowners and community members can talk directly with organizers in their area.
#2) June 14, 5:30 p.m.-7:30 p.m.: Online gathering where Minnesota landowners and land-seekers have a chance to share their stories and perspectives. You will have an opportunity to learn more about the "other side's" perspective as landowners and land-seekers. Learn more about the challenges facing beginning farmers around land access as well as how landowners approach finding the next generation on their land. ·
Online: open to everyone, Minnesota focused.
Panel of two to three land-seekers and landowners sharing their stories.
Small groups with mixed landowners and land-seekers sharing their stories and getting to know each other.
REGISTER BELOW!
#3) Mid-July TBA: In-person event where landowners/retiring farmers and beginning farmers can meet, have conversations, and continue to build trust and relationships.
#4) Mid-August Farm event TBA: Final organized space for this group to be able to gather, see the farmers' projects, and build relationships.
Please reach with any questions to: Robin Moore, Land Stewardship Project, rmoore@landstewardshipproject.org, 320-321-5244.