July 28, 2019, 1 pm-4 pm
Nettle Valley Farm, 23970 County Rd 19, Spring Grove, MN 55974
Google Map »
RSVP to Annelie Livingston-Anderson, LSP, 507-523-3366, annelie@landstewardshipproject.org
This field day will focus on permaculture practices and regenerative agriculture at Nettle Valley Farm. This event is free for LSP members, $10 for non-members. You can become an LSP member here. For more information, contact LSP's Annelie Livingston-Anderson, at 507-523-3366 or via e-mail. Details on the field day are here. Please RSVP by July 25 to Annelie or using the registration form below.
Nettle Valley Farm is a pastured hog farm owned and operated by Dayna Burtness and Nick Nguyen. It provides whole and half heritage breed pigs for direct sale. Their pigs get fresh pasture at least once a week and feast on seasonal treats like apples, pumpkins, acorns, and black walnuts, as well as certified organic feed made from peas and barley (feed is free of corn/soybean/fishmeal).
Burtness has several years of experience working with permaculture and regenerative agriculture principles on other farms, as well as her own. She'll be sharing how they have been implementing some of these practices on their own farm, including mimicking natural systems, designing from pattern to detail, and applying self-regulation, as well as welcoming feedback, protecting soil, increasing biodiversity, and more.
Burtness and Nguyen also run an incubator farm program for beginning regenerative farmers and are currently hosting farmers raising meat goats, chickens, ducks, hair sheep, and more.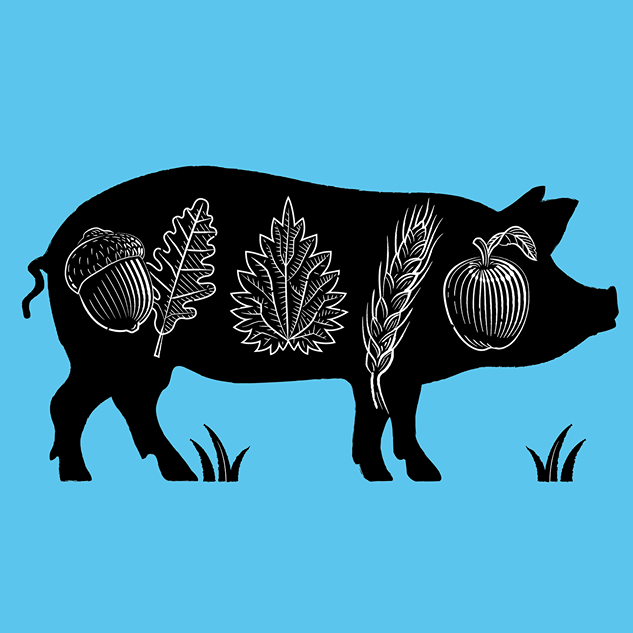 Nettle Valley Farm Logo
| | |
| --- | --- |
| LSP members: | $0.00 |
| Non-members: | $10.00 |

Online registration deadline: July 28, 2019.
Registration Form
This event has already taken place.