LSP Members Shaped the Outcomes & Continue to Build Power to Make Transformational Vision a Reality
During the recently concluded session of the Minnesota Legislature, Land Stewardship Project members from across the state were deeply engaged in advancing our vision for a transformational farm and food system that fosters strong family farms, vibrant rural communities, and healthy land:
Hundreds of members and supporters from around the state attended the LSP Family Farm Breakfast, Water Action Day, and other Capitol rallies.
Over 2,000 postcards supporting local control, investing in a new agricultural economy, and strengthening our healthcare system were delivered to legislators and Governor Tim Walz.
Thousands of members and supporters responded to LSP action alerts by calling or sending a message to their legislators, legislative leadership, and the Governor's office.
Dozens of members shared powerful testimony before legislative committees about investing in emerging markets, addressing the current farm economy that's driving family farmers off the land, healthcare, and more. For example, in March members Dayna Burtness and Jim Riddle testified about reinstating the Minnesota Pollution Control Agency Citizens' Board.
Dozens of members volunteered at events and phone banks, as well as from their homes, to build grassroots power on our issues.
A number of members wrote letters-to-the-editor on funding sustainable agriculture research, protecting public comment periods, supporting paid family leave, supporting drivers licenses for undocumented immigrants, and more. For example, take a look at livestock farmer Bryan Simon's letter-to-the-editor in support of Forever Green here.
Here's a summary of where LSP's issues ended up by the end of the session:
Secured $4.3 Million in Forever Green Funding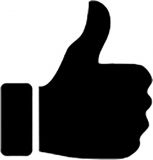 This session, we secured $4.3 million for the biennium for the Forever Green Initiative at the University of Minnesota. Forever Green is doing cutting-edge science to develop and create markets for cover crops and perennials that are profitable for farmers and build soil health, clean our water, and sequester carbon. This program is critical for a number of reasons, such as increasing continuous living cover on the land and producing viable forages for grazing. Historically, we have secured $1.5 to $2 million, on a biennial basis, for Forever Green. We will continue to push for the full state investment of $10 million during future legislative sessions, but it is clear that our organizing—involving a broad coalition of allies and legislative champions—demonstrated that this program is broadly supported, needs more legislative attention and investment, and is a critical piece of the puzzle if we are to transform the landscape in a positive way. Additionally, this was the first legislative session in history where full funding for Forever Green—$10 million—was including in a finance omnibus bill. The two bills we supported were authored by Rep. Jeff Brand, Rep. Ginny Klevorn, Sen. John Marty, and Sen. Scott Dibble, and championed by additional legislators: Rep. Rick Hansen, Rep. Leon Lillie, Rep. Ami Wazlawik, and Rep. Todd Lippert, for example.



Advanced Farm-to-School
The farm-to-school and early care stakeholder group, which the Land Stewardship Project was a part of, was successful in getting two pieces of legislation in the final Omnibus Agriculture Finance Bill, which was originally based on a bill authored by Rep. Todd Lippert and Sen. Mike Goggin. These two proposals were:
1) Farm-to-School Staff Position
A new position will be cerated at the Minnesota Department of Agriculture (MDA). This position is an international/domestic marketing person whose job description explicitly includes "expand domestic and international marketing opportunities for farmers and value added processors; including staffing to facilitate farm to school sales…."
2) Grants for Reimbursing Schools That Purchase Local Foods
An existing MDA grant program, which allows for school kitchen equipment upgrades and planning grants, was expanded to allow the reimbursement of schools for purchases from local farmers. This will encourage MDA to pilot our idea of a grant program that will reimburse schools and early care centers for their purchases of local foods.
However, the amount of money in the program was kept at $400,000, so we will have to work with the MDA to figure out how to allocate this money to be effective in balancing the possible pilot of this new reimbursement program and the kitchen equipment grants. The good news is that MDA staff have been very open and communicative with us and have expressed that they will engage with stakeholders to figure out the implementation structure.

Secured Needed Beginning Farmer Tax Credit Technical Changes
The Beginning Farmer Tax Credit became law in 2017. This program, which was championed by LSP, provides a tax credit to land and asset owners who rent or sell to beginning farmers, as well as provides for beginning farmers to take an approved farm business management course. This year we secured adjustments needed to ensure that beginning farmers who already completed a farm business management course, like LSP's Farm Beginnings Program, would qualify without having to retake the course. There is also language that allows the appropriate authority to waive this requirement if the applicant has a four-year degree in agriculture, has reasonable agriculture job-related experience, or is a certified adult farm management instructor. Our version of the bill was authored by Rep. Todd Lippert and Sen. Melissa Franzen.

GEIS without Commitment to Action on Polluted Water Fails
In December, former Minnesota Pollution Control Agency (MPCA) commissioner John Linc Stine denied a request from over 700 Minnesotans to complete an Environmental Impact Statement (EIS) on a proposed 5,000-head factory hog farm. Instead, he recommended to the Environmental Quality Board (EQB) that a Generic Environmental Impact Statement (GEIS) be completed for Minnesota's karst region. (Stine also gave the go-ahead to the expansion of the largest dairy in Minnesota's karst region; it was stopped at the county level.)
When the Governor included $2 million for this in his budget recommendations to the Legislature, LSP members engaged in long conversations about what the karst region really needs and if LSP should support this proposal. Ultimately, members felt like completing a study without a commitment to real action is studying something we already know the causes of while allowing it to get worse. LSP requested that if this GEIS were to be part of the legislative budget, that it be paired with a moratorium on new or expanding factory farms in the karst region or a requirement for these proposals to complete an EIS. Funding for the GEIS proposals or a scoping study were not included in the legislative budget.


Increased Funding for Meat & Poultry Inspection Services
For many years, LSP has lifted up the need for increased funding for meat and poultry inspection services. This is particularly important for Minnesota's independent meat processers and small- and medium-sized livestock farmers who sell directly to consumers and are a critical part of a healthy local foods system. The final budget included an additional $300,000 for expanded meat and poultry inspection services for this biennium.

Stopped Attack on Free Speech
Last year, LSP organized with allies to stop the "Guilty by Association" bill that attacked our rights to organized free speech and association. This bill was being pushed around the country by the corporate-backed think tank American Legislative Exchange Council (ALEC). After insisting it be removed from the Omnibus Finance bill, it was passed as a stand-alone bill and vetoed by then-Governor Mark Dayton.
This year, a similar bill was introduced by Rep. Tim Mahoney and Sen. Paul Utke aiming to criminalize peaceful climate justice protesters by lowering the threshold of what protesting actions constitute a felony charge; the bill also created two new felony charges. It was included in the Senate's Jobs and Energy Budget Bill, but didn't make it through conference committee. The language was also offered as an amendment on the floor of the House during the special legislative session that ran May 24-25, but was voted down.
This legislation would have had a chilling impact on the free speech of Minnesotans, especially for indigenous people, and it is expected to be back on the table next session. A similar bill was recently passed by the Texas House of Representatives.

Township Local Control Kept Strong
Keeping local control strong is continually a priority for LSP. Rural communities are stronger when they have the power to shape their landscape. No proposals to weaken township local control advanced this legislative session. In January, LSP sent a letter signed by members who are township officers to the 9,000+ township officers in our state asking them to contact their legislators and Governor Walz with the message: "Weakening township local control must be off the table." And it was!

Addressing the Farm Crisis
Family farmers across Minnesota—especially dairy producers—are facing a farm crisis after several consecutive years of low prices. The average farm income in Minnesota is the lowest in 23 years and, on average, Minnesota is losing one dairy farmer per day. We were able to secure a small increase in funding for the MDA's Farm Advocates Program — up $47,000 from $220,000. Unfortunately, although the House included a $50,000 grant for Farmers' Legal Action Group (FLAG) based on a bill authored by Rep. Jeff Brand, that grant was not included in the final budget.
LSP also supports the fact that the Legislature funded a DAIRI grant program at about $8 million per year. (The Agriculture Bill has $5 million for the DAIRI grants and the Jobs Bill has $3 million.) These grants will be available to Minnesota dairy farmers who enroll for five years of coverage under the federal dairy margin coverage program and produced no more than 16,000,000 pounds of milk in 2018.
It's clear that the approach of the Legislature is to address some of the symptoms of the farm crisis, rather than work on the root causes. We will continue to organize to find and implement solutions that address these root causes, such as the corporate consolidation of markets, land, and seed.

No Reinstatement of MPCA Citizens' Board
Between 1968 and 2015, the Minnesota Pollution Control Agency Citizens' Board served as a testament to our Minnesota value that people deserve a say in the decisions that impact their lives and communities. However, after the Citizens' Board ordered a full environmental review of a proposed 9,000-head factory dairy farm, the state Legislature abolished the Board, literally in the dark of night during the final hours of the 2015 session. Reinstating the Citizens' Board would reestablish a public environmental review process of factory farms and other industries regulated by the MPCA.
Legislation to reinstate the Citizens' Board, authored by Rep. John Persell and Sen. John Marty, passed through three committees in the Minnesota House and, for the first time since its elimination, was included in the House Omnibus Environment and Natural Resources Finance bill. We made our voices heard and it made a difference. Unfortunately, it did not make it into the final budget bill, which was mostly negotiated behind closed doors.
A contributing factor to it not being included was the opposition from the Governor's administration. The Commissioner of the MPCA wrote in her letter to the Senate and House conference committee members:
MPCA has serious concerns about the language in Sec. 44 of the House bill that reinstates the Citizens' Board. Citizen engagement is a priority in the Walz-Flanagan administration, and there are already several opportunities to accomplish this including the Environmental Quality Board, the MPCA Advisory Committee, and the MPCA Environmental Justice Advisory Group. I am also concerned that this provision removes decision-making authority from the Governor and the Commissioner. While our position has been neutral, this provision carries a fiscal note of $669,000, including 3 FTEs, that is unfunded. These costs cannot be absorbed into our budget, which leads us to oppose this policy measure.
Creating government structures that are transparent and allow for meaningful citizen participation is important to creating a Minnesota that works for the people, not corporate interests. While not perfect, the Citizens' Board was a powerful model of this type of government structure. Not reinstating it is yielding to powerful corporate interests, and the public is paying the price.

Weakening Public Participation in Environmental Review
Over the past year, LSP members have fought for and won public comment period extensions for proposed factory farms to give communities a fair chance to engage and respond. Corporate ag interests sued the MPCA over a short two-week comment period extension in October and lost, so they shifted their attention to change state law at the expense of rural communities and family farmers.
Originally, the provision would have limited the public comment period on any environmental assessment worksheets (EAWs) to 30 days, unless approved by the project's proposer. The final provision allows the MPCA Commissioner to extend the 30-day public comment period by 30 days, but then requires any further extensions to have the permission of large-scale project proposers. We know why they did this: corporate interests do not want rural communities to be heard. This legislation was improved because of public outcry, but is still a step backwards.
In essence, this strips the ability of the state to extend a comment period a second time when it's in the best interest of the public, and gives that authority to the proposer of a large-scale project. Before this was passed, state law did not specify a limit to comment period extensions, as proven by the result of the October court case. The fact is, the public comment period is rarely extended — and when it is, it is to ensure the public has an appropriate amount of time to understand and comment on the proposal.

Definition of 'Pasture' Expanded
Earlier this session, the Senate Ag Policy Committee amended language into their omnibus bill that inappropriately expanded the definition of "pasture" to include feedlots, in some cases. This language was never introduced as a stand-alone bill and never received a public hearing as such.
Originally, the provision would have allowed an operator to keep an undefined number of livestock on an undefined amount of unvegetated land for an undefined period of time and have it be considered and regulated as pasture. The MPCA does not have regulatory authority over pastures, only feedlots, so this is an important distinction. To make it worse, according to Senate rules, this provision is not under the jurisdiction of the Agriculture Committee and, to follow the proper legislative process, should have been included in the Environment Bill.
But because of public outcry and House opposition to this provision, the conference committee decided to alter the provision. Not only did legislators break the rules by putting this provision in the wrong bill, but the final language was created behind closed doors and did not become available to the public until less than an hour before the vote. The final provision that was passed allows a feedlot operator to keep an undefined number of livestock on an undefined amount of unvegetated land for up to 90 days during the growing season to accommodate an undefined "extraordinary situation." The final provision was never given a public hearing and so there were no opportunities for public engagement and for livestock farmers to provide input.
Something as important as the definition of what constitutes a "pasture" or "feedlot" should not be altered with only two days left in the session in a conference committee that allows no opportunity for public review and comment.

No Set-Aside in Beginning Farmer Tax Credit
LSP, along with allied organizations, pushed for 20 percent of the Beginning Farmer Tax Credit's $6 million pot to be set aside for beginning farmers of color, indigenous beginning farmers, women beginning farmers, and farmers with disabilities. It is our state's responsibility to intentionally create land access and farm business management training for groups of Minnesotans who have been historically and systemically denied access to land and resources.
As our state's diversity has increased, only .7 percent of land-operating farmers in Minnesota are people of color, according to the USDA. Women make up half of our population, yet only 25 percent of land-operating farmers in Minnesota are women.
The bill, authored by Rep. Todd Lippert and Sen. Melissa Franzen, was not given a hearing in the Senate. It was passed by the House Agriculture and Food Finance Committee and referred to the House Taxes Committee, where it was never given a hearing.

No Repeal of the Manure Lagoon Property Tax Exemption
This session, we introduced a bill to repeal the manure lagoon property tax exemption. These manure lagoons, used by factory farms to store millions of gallons of liquid manure, are considered "environmental improvements." In reality, these manure lagoons and large operations negatively impact our water and air, health, economies, and more. And they don't pay their fair share of property taxes—those who benefit the most are the largest operators that own dozens of factory farms. Property taxes are the cost of doing business and factory farms must pay their fair share.
The bill, authored by Rep. Aisha Gomez and Sen. Chris Eaton, was never given a hearing in either the House or Senate.

No Legislative Approval to Restore the Name "Bde Maka Ska"
LSP supports the renaming of Lake Calhoun as "Bde Maka Ska," and other decisions to strengthen visibility and truth telling for the indigenous peoples who have been systematically erased from Minnesota history and places. During the legislative session, we stood with our state leaders taking legislative action to ensure the lake's rightful name is restored permanently, but this proposal was ultimately not included in the final Environment and Natural Resources Finance Bill.
We Made an Impact
It's clear that our organizing and our voices made an impact, but it's also clear that we need to continue to build grassroots power across the state to win the transformational change our family farmers, rural communities, and land need.
While there were important gains for our issues, the main budget bills and some policy provisions that were passed during this session represented setbacks for our overall vision of creating a vibrant rural Minnesota. We need to boldly invest in and build an agricultural economy that serves independent family farmers, the health and viability or rural communities, and the health of our land and natural resources. We need new market opportunities that provide our farmers with equitable wages. We need justice, equity, and stewardship to be interwoven into our policies.
We also need a legislative process that's transparent, publicly accessible, and people-centered. A lack of transparency benefits special interests at the expense of the people. A number of bad policy provisions moved forward through backroom deals with no chance for public comment on their final form; a couple of LSP-backed proposals were traded away using the same process. We need public processes that benefit the public, not corporate or big monied interests.
Ultimately, we can and need to create a new status quo—and to get there, we need to continue to build people power and shift the narrative at the Capitol.
The 2020 legislative session begins in mid-February and right now is the time to get organized, to make our voices heard, and to make our narrative the central narrative at the Capitol.