Every five years, Congress drafts a new federal Farm Bill, which determines how tens of billions of dollars are spent on what's grown on the landscape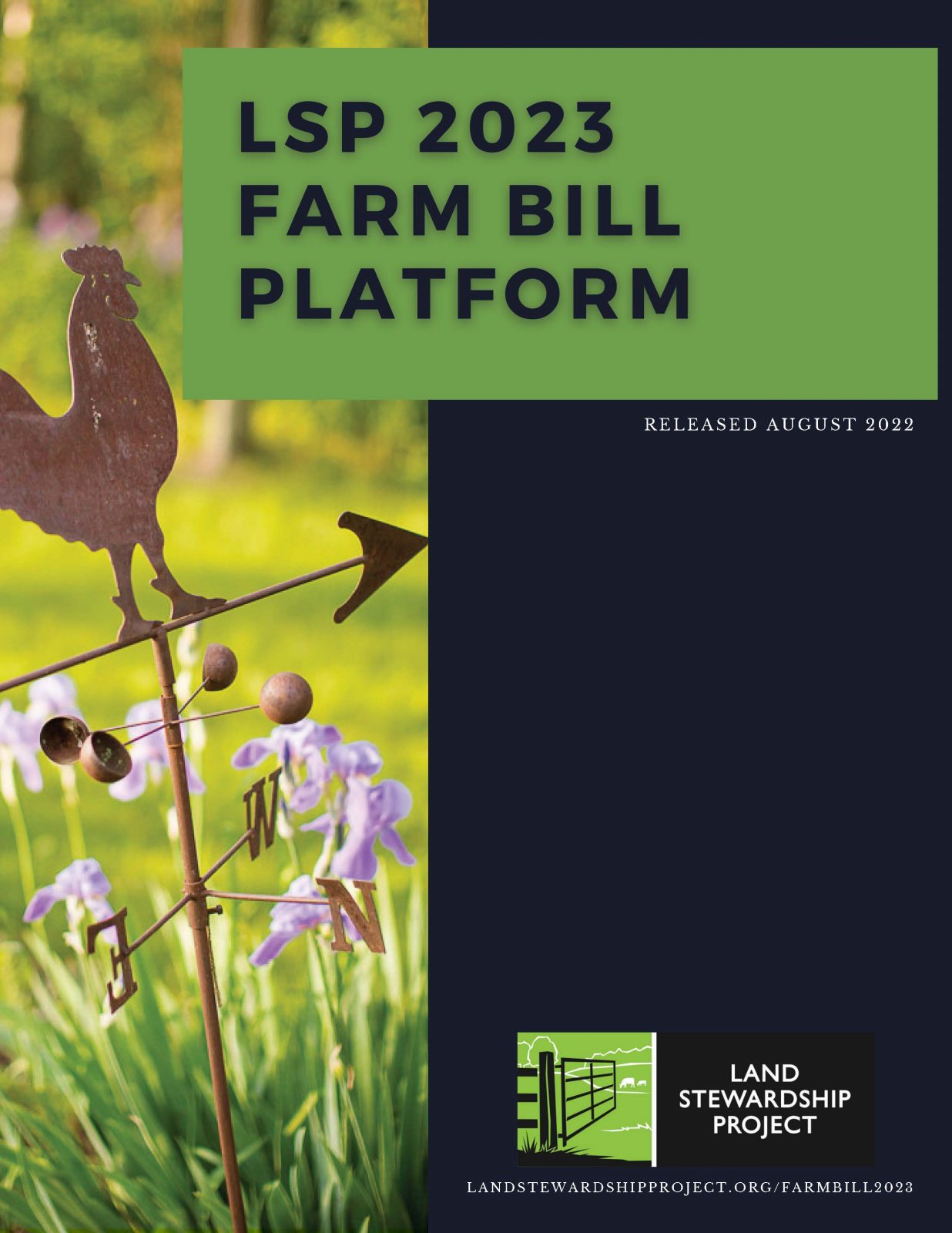 and who grows it, as well as the environmental impact of production systems, the safety of our food, and the economic health of rural communities. On Aug. 16, 2022, the Land Stewardship Project launched its 2023 Farm Bill Platform. This document was developed by farmer-leaders who belong to LSP's Farm Bill Organizing Committee, and is based on a survey LSP, working with the National Young Farmers Coalition, Midwest Farmers of Color Collective, and others, undertook during the winter and spring of 2022. The survey of farmers and farm food system workers in Minnesota, Iowa, and Wisconsin covered several topics, including: consolidation in agriculture, conservation and the effect of climate change, crop insurance reform, access to markets and regional food systems, and the barriers beginning and BIPOC (Black, Indigenous, people of color) farmers face.
The survey, along with eight listening sessions LSP held with farmers and others across the region, revealed that current agricultural policy imposes numerous barriers to farmers while propping up large-scale corporate operations. LSP has used these results to develop a Farm Bill platform that addresses market consolidation, stops supporting the growth of concentrated animal feeding operations (CAFOs), supports beginning and BIPOC farmers, bolsters regenerative farming practices that build soil, and helps make regional food systems economic engines in local communities.