Perhaps no single piece of legislation has a more profound impact on what our landscape and rural communities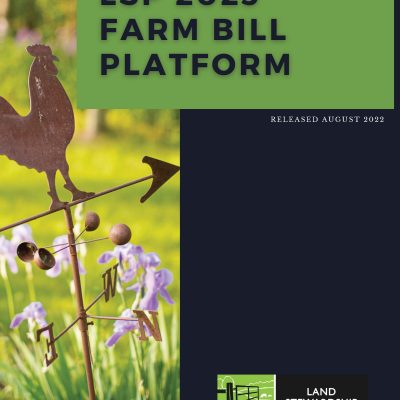 look like. That's why LSP's members are working hard to influence the 2023 Farm Bill (1st of 2 parts).

More Information
• Ear to the Ground 305: Farm Bill as a Public Good (2nd installment in this series)
• LSP's Federal Policy Page
• LSP 2023 Farm Bill Platform

You can find LSP Ear to the Ground podcast episodes on Spotify, Stitcher, iTunes, and other podcast platforms.