If there was a lesson to be learned this past year, it would be that within challenges there are opportunities.
The Land Stewardship Project and Land Stewardship Action Fund have been undergoing a leadership transition on some level for nearly two years, which has brought both challenges and opportunities. LSP-LSAF staff and board members have been stepping up into new leadership roles and working together in new ways that have been exciting and a sign of strength for the Land Stewardship family. The executive director leadership transition has been an opportunity for the organizations to continue to evolve to meet the challenges we are up against.
During our outreach to members about the executive director resignation this past February, LSP members overwhelmingly expressed their support and commitment to the organization and its critical work with farmers and rural people to advance sustainable family farms, thriving rural communities, and stewardship of the land.
And our work together continues — thank you for being a part of it. Below is a quick update on our work over the past several months.
Welcoming a New Interim Executive Director
Julie Emery has been named interim executive director of the Land Stewardship Project, as well as its sister political advocacy organization, the Land Stewardship Action Fund. Julie has a deep background in community organizing and extensive experience integrating policy and electoral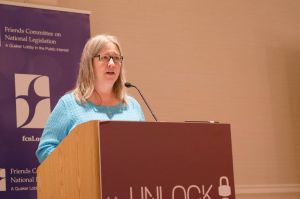 organizing. She most recently worked as the outreach director for Wisconsin Voices. She also served as executive director of Virginia Civic Engagement Table and was political director of Service Employees International Union Virginia 512. Julie grew up on a Minnesota farm and has a bachelor's degree in business administration and computer science from Wichita State University. She plans to lead LSP through this time of transition to help us further realize the vision outlined in the five-year plan and to set the organization up for success in the long term.
Advancing Policies that Put People & the Land First
LSP members have been engaged deeply during the 2021 session of the Minnesota Legislature, which is currently in negotiations over finalizing a budget. Our top legislative priority is promoting soil-healthy farming practices, and LSP members have been meeting with legislators, generating media coverage, and mobilizing public support to make sure our elected officials know how important it is to support farmers in their efforts to build resilient soil.
Additionally, we are excited to announce LSP has gained expertise and capacity by adding two new members to the Policy Department. In March, Sean Carroll started as policy director, bringing to this position nearly 20 years of organizing experience, including with the labor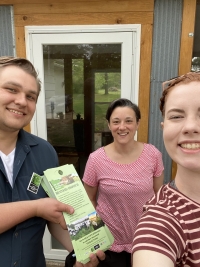 movement, on food and farming issues, and in rural communities. In May, Sarah Goldman joined LSP as a policy organizer. Sarah has a background rooted in organizing and policy analysis, including time with the National Farm to School Network, the Indigenous Food and Agriculture Initiative, and as the founder of the Heart of the Heartland-Young Farmers Program.
Creating Change from the Ground Up
Via online soil health and farm transition workshops this past year, over 900 farmers and landowners joined LSP staff and regional presenters to learn from one another about how to rebuild soil, develop conservation leases, and transition their land to the next generation. One February event featuring Jay Fuhrer and Jon Stika brought in 175 farmers to hear the good word on soil health, while our Renting it Out Right and Farm Transition series involved more participants from a wider region than ever before.
And speaking of soil, LSP's Soil Health Program has been awarded a Minnesota Department of Agriculture grant to research and record the benefits of using "thermophilic, aerobic composting systems" (also known as Johnson-Su Bioreactors) to re-grow native soil microbes that can be field applied to cropland as an inoculant. This exciting, two-year project involves five LSP member-farmers.
This last winter, LSP moved the Farm Beginnings course completely online for the 2020-2021 season. Sixty individuals (41 farms) applied and were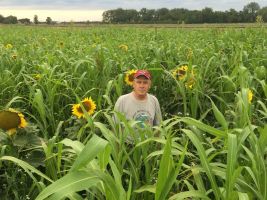 accepted into the course, resulting in the largest class size ever held. Applications are now being accepted for the 2021-2022 course.
Recently, over 40 rural and metro members participated in two trainings called, "Let's Get Free Together: How Do I Talk to My Neighbor?" to collaborate on how to better listen to neighbors and family members and move our communities toward unity on issues such as racial equity.
Looking Forward
As we head further into 2021, it's clear the next several months will be busy — full of challenges and opportunities. LSP's staff and board are committed and excited to be working with members and our transitional leadership to move the organization into the future.
Again, member support helps make this work possible. If you're already a member — thank you! If you'd like to join LSP for the first time or renew your membership, click here.
Megan Smith is LSP's interim director of advancement. She can be contacted via e-mail.