Farmers are uniquely positioned to both mitigate and build resiliency when it comes to climate change. Farmers are on the front lines of managing extreme weather events, emerging pests and disease, degraded topsoil, altered planting and harvesting timing, dwindling pollinator populations, and more. At the same time, small and mid-sized farmers are facing consolidation, financial stress, lack of access to land, processing issues, marketing problems, a dysfunction healthcare system, and more.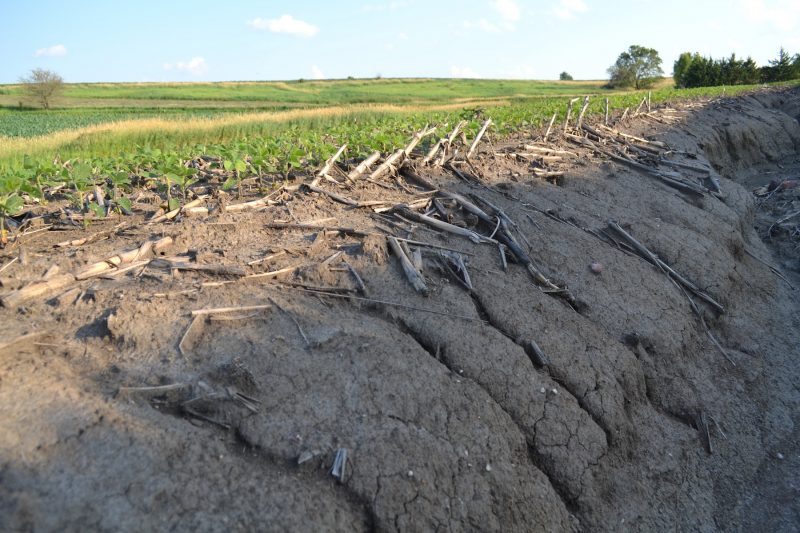 When farmers have tools in their toolbox to innovate and build resiliency on the land, their farms, our ecosystems, and our communities are given greater opportunities to flourish.
Right now, the demand is growing for federal working lands conservation programs like the Conservation Stewardship Program (CSP) and the Environmental Quality Incentives Program (EQIP) — but funding isn't keeping up. Take CSP for example: applications have grown by 20% since the 2018 Farm Bill, but only about 25% of applicants are awarded contracts.
Luckily, the Inflation Reduction Act (IRA), passed last year, included approximately $19.5 billion over four years for USDA working lands conservation programs, including CSP and EQIP. These dollars will help ensure more farmers have the financial and technical support they need to build resilient and sustainable operations — the 2023 Farm Bill has the opportunity to build upon these funds to ensure more and more farmers have all the tools they need.
With available funding already failing to match demand, it's particularly concerning that some folks in Congress are considering raiding these IRA conservation funds for their own 2023 Farm Bill Priorities. Now is the time to build upon, not cut, IRA conservation funds.
The 2023 Farm Bill is currently being drafted and should be introduced in the coming weeks. Now is the time to demonstrate widespread public support for protecting and expanding upon USDA conservation programs.
Could you take two minutes to urge your members of Congress to fight to protect and expand upon conservation programs in the 2023 Farm Bill?
Regardless of your role in our farm and food system, your voice is needed. The 2023 Farm Bill is being drafted as you read this e-mail. Please take action today!
Check out the Land Stewardship Project's Farm Bill landing page to learn more about LSP's 2023 Farm Bill priorities. 
P.S. If you want to learn more about one of our other Farm Bill priorities — strengthening the safety net for small, mid-sized, and diversified farms — please join LSP for a special Farm Bill Friday Crop Insurance Webinar on Friday, September 15, at 12 p.m., via Zoom. Register here.