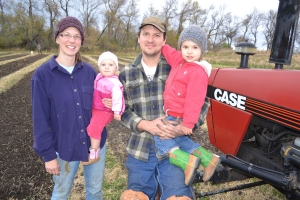 We believe that more farmers on the land raising crops and livestock with good stewardship practices will transform our food and farming system. With more farmers on the land there is increased diversity of crops and livestock for revitalizing local food system and more farmers with a direct connection to land participating in local democracy.
To achieve more farmers on the land LSP brings together people from the current farming community, new immigrants, people of color and people from urban centers to form a community of farmers through Farm Beginnings (hyperlink). The Farm Beginnings community supports and trains new farmers through a network of farmers who are taking action to improving societal conditions for beginning farmers.
Farm Beginnings® is farmer-led, community based and focused on sustainable agriculture. Since its start in 1998 in Minnesota, Farm Beginnings has provided opportunities for 622 beginning and transitioning farmers to learn firsthand from experienced farmers and community leaders.