Enjoy Local Foods on the Meander Art Crawl Sept. 30-Oct. 2
Planning on joining the Meander Art Crawl (Sept. 30-Oct. 2) in the Upper Minnesota River Valley? Check out the local foods produced by LSP member-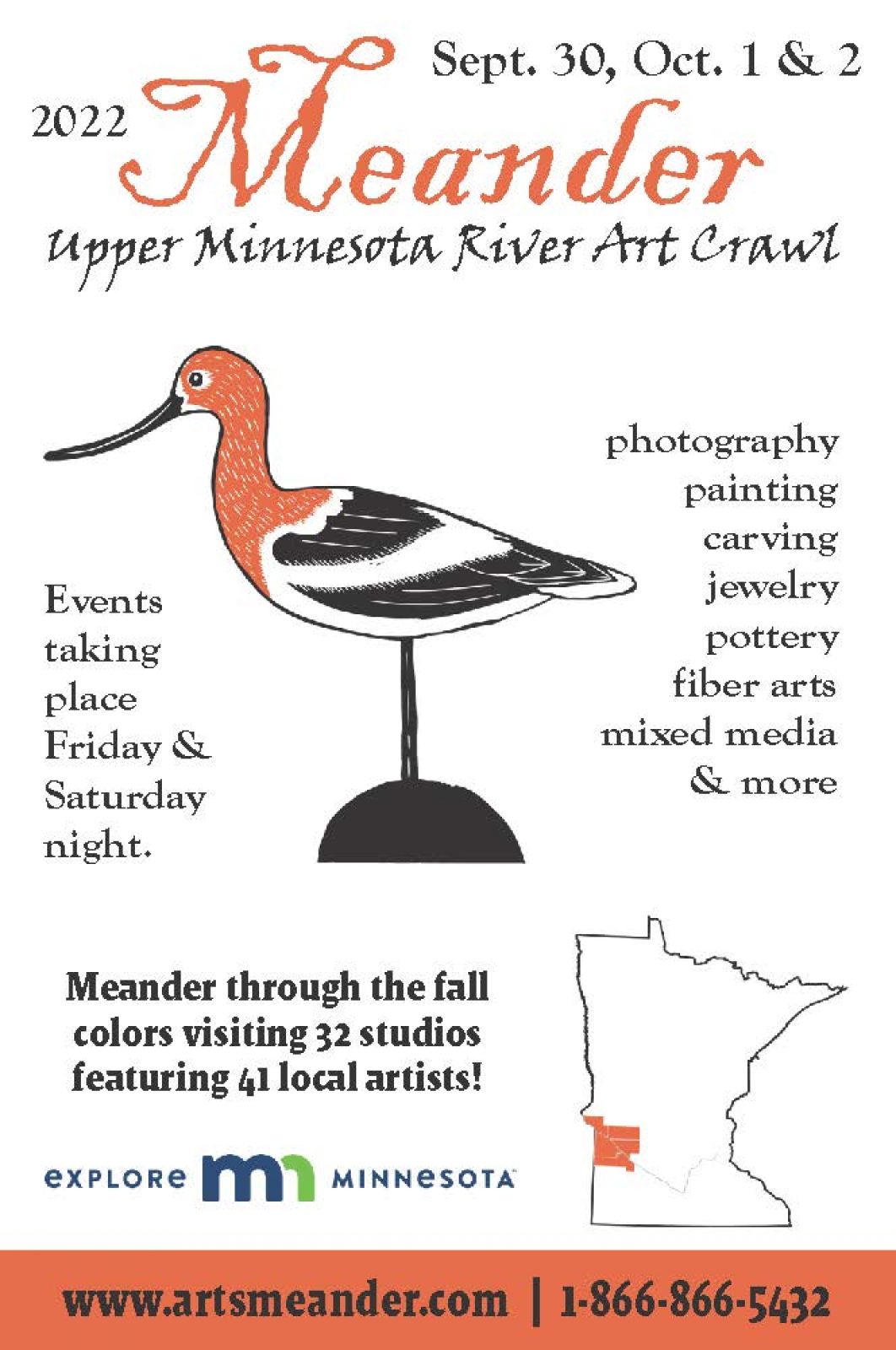 farmers and others that will be featured at the following Meander stops:
• Bluenose Gopher Public House (Stop #7): Serving soup and paninis with meat from Fertile Acreage Farm and Deutz Brothers, as well as bread from Carl's Bakery.
• Java River (Stop #12): Will be serving a menu featuring local beef, eggs and produce and a taco bar Friday night featuring Streblow Family Farm and Knutson Farms.
• Madison Mercantile (Stop #19 & 20): Serving bratwursts with meat from Pastures a Plenty and Doughp Creations' buns with Kernza flour from A-Frame Farm.
Local Food Events During the Meander
• Saturday, Oct. 1, 11 a.m.-1 p.m.: Join us at Madison Mercantile for brats from Pastures a Plenty and buns baked by Michele Huggins of Doughp Creations and made from flour from A-Frame Farm.
The Meander Art Crawl is a free self-guided tour of artist studios along the Upper Minnesota River Valley, featuring 40 local artists, and celebrating the small, handmade, personal, and local culture and lifestyle of the region.
For more information, contact LSP organizer Scott Demuth at sdemuth@landstewardshipproject.org or at 612-767-9487.
Food Talk
Check out these recent LSP Ear to the Ground podcasts on the role community based foods can play in revitalizing communities in areas like the Upper Minnesota River Valley:
• Episode 282: LSP's Amy Bacigalupo talks about why the organization is diving deep into helping communities build food systems that can stem the tide of commodities (and wealth) leaving the land.
• Episode 283: Ken Meter draws on decades of community analyses to explain why agriculture will never be truly regenerative until we fix our dysfunctional food system.
• Episode 284: From Kris Shelstad's point of view, an empty building on Main Street is packed full of opportunities for revitalizing her hometown's economic and cultural life, one conversation at a time.