MINNEAPOLIS, Minn. — Over a dozen farmer-members of the Land Stewardship Project (LSP) and the Midwest Farmers of Color Collective (MFCC)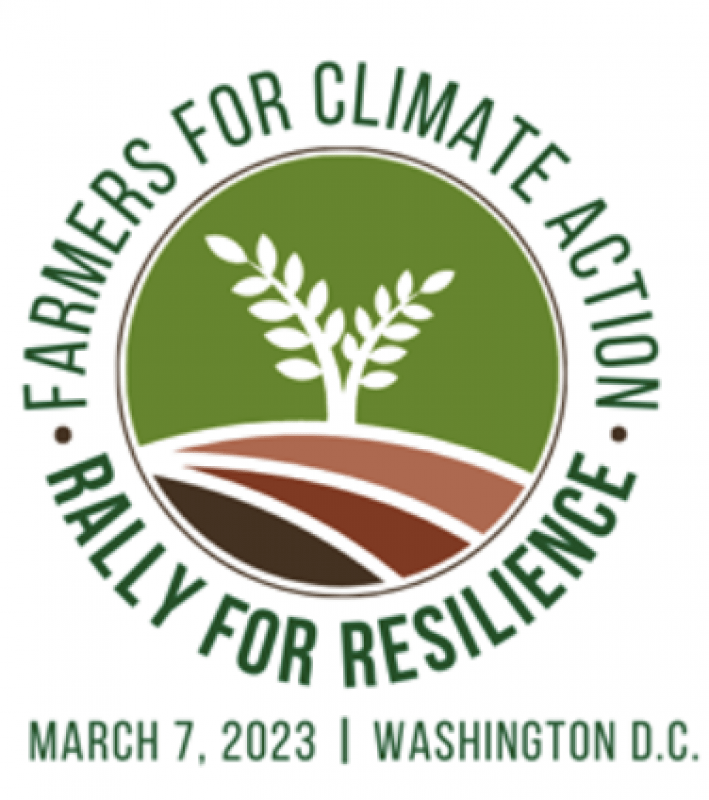 will head to Washington, D.C., March 6-8 to call on policymakers to make climate change a priority of the 2023 Farm Bill. They will be joined by hundreds of farmers, farmworkers and farmer allies from across the country during the "Farmers for Climate Action: Rally for Resilience" march.
This mass mobilization of farmers to the nation's Capitol is reminiscent of the 1979 Tractorcade. With the current Farm Bill set to expire this fall, Congress is already debating the structure of the law that will replace it. Members of MFCC and LSP have made it clear the new Farm Bill needs to explicitly empower farmers to tackle climate change by providing resources, assistance and incentives that will allow them to lead the way in implementing proven climate solutions, said Darrel Mosel, who farms in Minnesota's Sibley County and who is an LSP Farm Bill Organizing Committee member.
"The impacts of climate change are having a very real effect on our farm," he said. "We have been experiencing more extreme weather events each year. I'm excited about the role agriculture can play in reducing greenhouse gases."
In addition to drawing attention to the economic, social and environmental dimensions of our climate crisis, farmers will be calling on lawmakers to enact policies that promote racial equity and address the history of discrimination against Black, Indigenous, and other communities of color. For many reasons, it's a critical time to analyze what our current food policy and systems are exposing society to with respect to public health, environmental health, and social and economic disparities, said Zoe Hollomon, who is a member of the Midwest Farmers of Color Collective's coordinating team.
"As farmers of color, we are already helping address these crises but we face overwhelming discrimination and barriers to accessing land, training, markets and infrastructure, as well as achieving price parity with mainstream, predominantly European descended, farmers," said Hollomon. "We are seeing the impacts of bad food and ag policy in extreme ways. The time for change is now and we're coming to make that clear."
-30-
The Minnesota-based Land Stewardship Project's mission is to foster an ethic of stewardship for farmland, to promote sustainable agriculture and to develop healthy communities. It has offices in the communities of Lewiston, Montevideo and South Minneapolis.
The Midwest Farmers of Color Collective is centered on racial justice and the development of food and farming systems that honor our communities' past, present and future.